Our latest Newsletter "In The Know" can be viewed on WGSP: In The Know!- 15th January 2021
If you would like to subscribe to our newsletter, please click on subscribe
Mama Mia – Here We Go Again!
There are probably a lot of people feeling stressed and anxious right now but remember that the teaching profession and everyone who works in schools, have adapted to every challenge that's been thrown at us.

Good luck everyone in whatever you are doing in this latest lockdown!
YOU'VE GOT THIS!
Welcome to the New Normal!
Whether you have been back in school since Tuesday, Wednesday, Thursday or today (or are one of the lucky ones starting next week), what's the betting you've all breathed a sigh of relief and are glad it's Friday! Week one over and done!
It's been a very turbulent time with lots of worries about how things will work, what is safe and do we / don't we wear masks in school but one thing is certain – schools full of children are a good thing!  Listening to them chat to their friends with smiles on their faces – what's not to like?
It might be different with alternative ways of working, following signs, one way systems, keeping your distance (and your cool!) but this is the new norm. We can learn a lot from the children who don't seem so phased about the new school ways.
Just a new Normal to accept as a different way of life. As Spock says – It's life Jim but not as we know it!
We Definitely Have Got This!
Since the start of the lockdown, we have been bombarded with 132 DfE emails featuring the latest guidance usually several at the same time in the evening.  We have learnt new terminology and skills: bubbles, how to socially distance in a classroom, measuring 2m distances, creative use of equipment and virtual learning,
 
We have adapted our newsletter to focus on different things to try and raise a smile or in some cases a belly aching laugh (really enjoyed researching these!)
 
Today will mark the end of the school year for many, but it's an end to the school year quite unlike any other. Back in the autumn, the introduction of Ofsted's new inspection framework – and what that meant for schools' curriculum offer – was one of the biggest things on everyone's plates.  Scroll forward 10 months and there are a host of more pressing concerns which suddenly seem far more important such as how to safely get all the children back in schools and catching up with their learning.

The power of collaboration has never been more obvious, and as a result we've grown as individuals, as schools and as a partnership.  Martin Luther King, Jr. said that "The ultimate measure of a man is not where he stands in the moments of comfort, but where he stands at times of challenge and controversy." As a community we have stood together, humble not helpless, deliberately calm and with measured optimism for the future. Thank you for your partnership, and your contributions.
 
Now it's time for: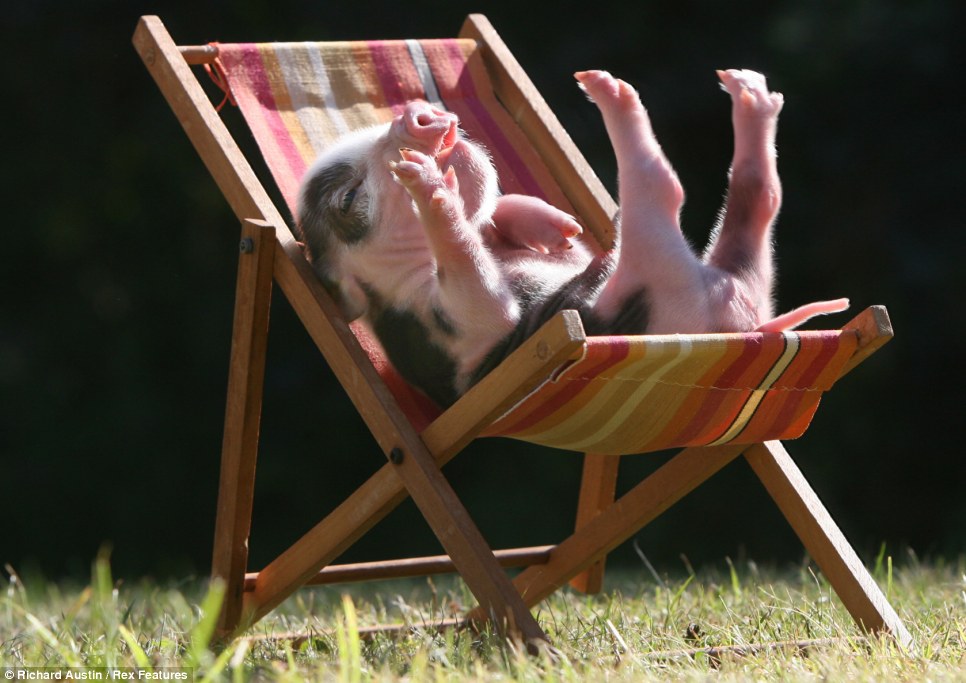 Happy Summer Holidays!
See you in September!
A tweet this week by Bev Matthews (@BevMatt20212920) from the Minerva Learning Trust in Sheffield, sums everything up:


This week's announcement by the Government was huge. 

We will have to work in ways we have never worked, teach in ways we have never taught and lead in ways we have never led.

It's our time to step up and show everyone how brilliant the education sector is.

We have got this!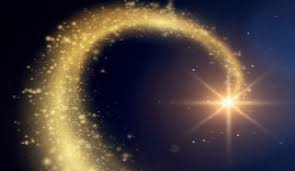 Getting the Balance Right!
Last week the NFER (National Foundation for Education Research) and TDT (Teacher Development Trust), published a really useful piece of research – 'Teacher autonomy: how does it relate to job satisfaction and retention?' Researchers used data from two large-scale surveys, which explored autonomy in relation to different aspects of a teachers' job, but also how this compared to other professions. This research is the first large-scale quantitative study to look at teacher autonomy and its importance for retention in England. The main findings from the research are summarised below:
Teacher autonomy is associated with higher job satisfaction and intention to stay in teaching.
Teachers' perceived influence over their professional development goal setting is the area most associated with higher job satisfaction and a greater intention to stay in teaching. Increasing teachers' reported influence over their professional development (PD) goals from 'some' to 'a lot' is associated with a nine‑percentage‑point increase in intention to stay in teaching.
The average teacher reports a lower level of autonomy compared to similar professionals.
Teachers report relatively high autonomy over classroom activities, including the teaching methods they use and how they plan and prepare lessons, but lower autonomy over curriculum, assessment and their professional development goals
NFER have worked in partnership with Teacher Development Trust (TDT) on this project, and TDT have published a very useful resource: Guidance on Teacher Goal – Setting for school leaders to accompany the research. In addition, various articles, resources and podcasts have reviewed this research:
"Autonomy plays a significant role in teachers' motivation.  Giving teachers greater influence over how they do their job has the potential to increase job satisfaction, which in turn is important in tackling teacher retention.   At a time when the school system cannot afford to lose valuable teachers, improving autonomy, workload, satisfaction and retention could help address the teacher supply challenge." Jack Worth NFER
"There has been a welcome recent focus on teacher workload, but we know that what concerns teachers is not just the amount of time worked, but the relevance of tasks they're being required to carry out. School leaders and policy makers need to carefully consider how accountability and performance management systems are supporting the right types of teacher autonomy, raising morale and improving retention." David Weston TDT
Every week in our partnership seems to be a busy one – however this week has topped the lot!
We started Monday with both the Art and the Early Years Networks meeting to share ideas and expertise in their respective areas. The EYs Network focused on how to inspire the parents of the children in our settings, reflecting on why a strong parental partnership is important with the aim of compiling good practice information to embed parental involvement. The Art Network looked at whole school progression in art and art for SEND children.
Tuesday saw lots of TAs coming together for session on A Sense of Number & Calculation to help them better support the children with their maths – one of the priority areas in our partnership.
Tuesday also saw our first cohort of 24 apprehensive but excited TAs and FSWs attending their first of seven training sessions as part of the ELSA Programme. They were joined by their head teachers/line managers for the first morning as they learnt what would be involved when working as an ELSA. Our second and third cohorts started their training on Wednesday and Friday of this week respectively and all three cohorts left at the end of their first day, buzzing about the prospect of becoming ELSAs. In all, 67 staff will be trained as ELSAs over the next few months and they will make a huge difference to the social and emotional wellbeing of the children in our partnership.
Thursday had 24 of our WGSP heads plus four heads / SLT members from outside our partnership meeting to hear from experts about changes in Science, KS1 & KS2 writing and moderation and assessment of reading and maths as well as learning about reading in the Ofsted Framework.  As one head said as she left – I now have a very long list of things to do but at least I know what's expected!
The national disadvantage gap could be significantly reduced if schools are able to help their disadvantaged pupils reach at least the average performance achieved by their 30 most similar schools – that's according to new research published today by the Education Endowment Foundation (EEF) as it re-launches its Families of Schools Database, designed as a starting point for schools aiming to close their disadvantage gap.
The new version of the EEF's Families of Schools Database includes 19,575 primary and secondary schools with the latest available attainment data. This free, online database can help schools understand more about their disadvantage gaps – the difference in attainment between pupils from disadvantaged and non-disadvantaged backgrounds – by enabling easier comparisons with other, similar schools across the country.
Every school in England has been placed into 'families' for the EEF by FFT Education Datalab, based on the characteristics of pupils who attend them, such as the proportion of pupils eligible for free school meals (FSM). The potential for individual schools to work towards closing the national disadvantage gap is revealed by analysis of the data commissioned by the EEF. The research looked at what would happen if schools performed as well as the average in their Families of Schools Database 'family':
The primary school disadvantage gap could be closed by 38% (reduced from the current 18.5 percentage points to 11.4 percentage points). This is equivalent to an additional 13,500 disadvantaged 11 year-olds achieving the expected standard in reading, writing and maths. The secondary school disadvantage gap could be closed by 6% (reduced from the current 11.2 points to 10.5 points). This would mean the average Attainment 8 score for disadvantaged pupils increasing from 38.3 to 40.0.
Sir Kevan Collins, Chief Executive of the Education Endowment Foundation (EEF), said:
"Across the country, hundreds of schools – of every type, in every kind of community – demonstrate that it is possible to support disadvantaged children to achieve fantastic results. What we need now is to improve the consistency in our system, narrowing the gap between schools and for children. Using the EEF's Families of Schools Database to find other, similar schools achieving more for their disadvantage pupils offers an essential pathway to collaboration. Improving the consistency of our system may not sound glamorous, but would make a huge difference. If every primary school raised the attainment of its disadvantaged pupils to at least the average of the other schools in its family, the gap nationally would be reduced by over a third."
This week had 27 heads, senior leaders and teachers from our schools spending the day looking at the new Educational Inspection Framework and its core principles of:
The new curriculum at the heart of the inspection
No need to produce progress and attainment data "for Ofsted", helping reduce unnecessary workload
All pupils should have access to a high-quality education
The day began by covering an overview of the inspection process and dispelling some Ofsted myths. It then focussed on looking at the Quality of Education through deep dives, and how to gather evidence on the curriculum intent, implementation and impact over a sample of subjects, topics or aspects.
The feedback from the day was excellent, with the CPD Impact forms (which all attendees, including heads(!) are expected to complete), full of actions to be carried out over the short, medium and long term. As a result of the many requests for further subject specific sessions, additional Deep Dive sessions are being organised for:
Maths
English
Science
History
Geography
Reading
So, watch this space!

You will have seen in previous editions of the newsletter this term, that we would soon be recruiting through UCAS for our next cohort of Schools Direct students to start in September 2020. Our programme has now gone live on the DfE website Get into Teaching where you can search for more information on our programme using one of the following:
Name: WGSPschoolsdirect
Training provider code: 2C1
Training programme code: 3CPC
Nothing matters more to the success of our children than the quality of teachers in our schools. To ensure that this continues, we set our bar high when recruiting students as only the best will do. In return, we provide opportunities to train across the different types of schools and classes as well as providing a comprehensive programme which makes use of the many experts across our schools as well as experts from outside of our partnership, covering all aspects of the curriculum and pedagogy. As the Schools Direct approach means students are in school from the beginning, every single day spent in the classroom working alongside class-teachers and mentors, forms "part and parcel" of training to become a teacher. Our students are also enrolled with the University of Gloucestershire which provides the academic element of the programme.
We've made sure that a strong culture of support exists for our students from their school-based mentors and our Lead Mentor. Our weekly newsletter shows what our partnership provides for our schools and the priority we place on developing our staff and providing them with information and resources to support them in their work with our children. This support is provided as a matter of course to all our student teachers as they are our teachers of the future! As a result, we have students who emerge from their training, fully prepared for the intensity of their first years in the profession and passionate and inspired about the difference they can make in the years ahead.

We are looking for potential candidates to train to teach with us. Please share the information on our programme and how to apply, with colleagues, parents at your school and friends who may be considering teaching as a career as applications are accepted now for our 2020-21 programme. Further information can be found on: WGSP Schools Direct
So, what are you waiting for? Come and join us!
In WGSP, we are great believers in keeping up to date on current issues, sharing good practice and resources. This week was no exception.
On Tuesday, 22 members of The Office (our network for SBMs, finance and admin staff) met to hear updates and share good practice on:
Finance
Restructuring – What You Need to Know!
Apprenticeships
School Admissions
What's New in Data Protection
Early Help- What's it all about?
The morning also provided great network opportunities as well as time to catch up on each other's news.
On Thursday, 23 heads from our partnership and (because we like to share good things), five heads / SLT members from schools across Gloucestershire, met to listen to Jamie Pembroke providing "Another Update on Nearly Everything!" which was excellent in pulling together all the latest information on accountability. The rest of the day concentrated on an in-depth look at the new Education Inspection Framework and its implications for schools and the new processes involved – very thought provoking and initially scary until we got our heads around it (no pun intended!). We also had time to share thoughts and experiences as it's great to talk.
We intend where possible, to continue opening up our Partnership Network Meetings to heads from outside our partnership as it provides great CPD for headteachers. So if you would like to join us, get in touch!