CPD for 2021-22 coming soon!
Watch this space!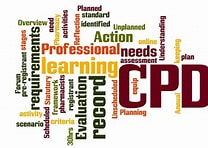 We must remember that Monday isn't just another Monday. It's not like the day back after a holiday. It's been nearly 3 months of the children not seeing one another properly. Monday needs to have the warmest welcome you can possibly give.

There are lots of ideas from teachers on Twitter about things to do to make the children and staff feel welcome – here's just a few:

…. being flexible to missing parents, siblings, the lockdown routines, shoes won't fit, uniform's not as comfy as home clothes etc.

…. remembering that for some, lockdown has seen personal tragedy.

… giving children (and staff) time to sit and chat with their friends will be really important.

…. use lots of making or drawing activities to let them reconnect with each other and with their own feelings

…. has to be all about routines and interactions. Children have had full days of live lessons for 7 weeks and, although they've done well, they may struggle to adapt back to real-world interactions. Talking is not the same as using the chat function!

…. planning as if it's a new year to be honest, completely new slate, reminder of routines and lots of positivity!

…. avoid uses of terms such as 'we need to catch up on this' or 'we have fallen behind'. This will increase anxiety. Instead – say that 'let's go over some of the difficult concepts so they are secure….'

…. big smile – take the time to talk to the children and focus on the positives. Establish good routines from the first day back.

…. remember that you have to teach the behaviours you want to see.

…. warm welcome for other staff members too. Plenty have had a difficult three months, and lots may have anxiety about coming back.

…. it's going to be tough because inside I'll be a screaming, anxious, frightened and angry person myself. But I'll put my face on for the kids and not let them know it.

…. the catch-up children will need, is with their peers and teachers. The rest they'll do just fine.

…. make it a Monday that kids remember for all the bestest reasons! ……. And Tuesday, Wednesday, Thursday, Friday and well …. until the end of term!

Now go and spread your magic!
You will have seen in previous editions of the newsletter this term, that we would soon be recruiting through UCAS for our next cohort of Schools Direct students to start in September 2021. Our programme has now gone live on the DfE website Get into Teaching where you can search for more information on our programme using one of the following:
Name: WGSPschoolsdirect
Training provider code: 2C1
Training programme code: 3CPC
Nothing matters more to the success of our children than the quality of teachers in our schools. To ensure that this continues, we set our bar high when recruiting students as only the best will do. In return, we provide opportunities to train across the different types of schools and classes as well as providing a comprehensive programme which makes use of the many experts across our schools as well as experts from outside of our partnership, covering all aspects of the curriculum and pedagogy. As the Schools Direct approach means students are in school from the beginning, every single day spent in the classroom working alongside class-teachers and mentors, forms "part and parcel" of training to become a teacher. Our students are also enrolled with the University of Gloucestershire which provides the academic element of the programme.
We've made sure that a strong culture of support exists for our students from their school-based mentors and our Lead Mentor.   Our weekly newsletter shows what our partnership provides for our schools and the priority we place on developing our staff and providing them with information and resources to support them in their work with our children.  This support is provided as a matter of course to all our student teachers as they are our teachers of the future!  As a result, we have students who emerge from their training, fully prepared for the intensity of their first years in the profession and passionate and inspired about the difference they can make in the years ahead.

We are looking for potential candidates to train to teach with us.  Please share the information on our programme and how to apply, with colleagues, parents at your school and friends who may be considering teaching as a career as applications are accepted now for our 2021-22 programme.  Further information can be found on: WGSP Schools Direct
So, what are you waiting for? Come and join us!