Schools Direct Current Students 2020-21
Our students are our future – we invest a lot into ensuring they have the best possible training we can provide. As ever, we prefer to keep our numbers small to ensure that the training we provide is personalised to our students' needs. Our 2020 intake is:
My name is Abby, I am 23 and I am starting the Schools Direct Course in September 2020. I am a History graduate where I focused specifically on how education for women affected the Suffrage movement. For the past two years, I worked as a Teaching Assistant at St White's Primary School where I supported two different pupils on a one to one basis. I really enjoyed adapting lessons to suit the needs of the child. I loved working in a school and with children and look forward to the challenge of training to be a teacher.
I am an enthusiastic person who enjoys working in a team. I am part of a netball team and play competitively on the weekends. I want to be a teacher because I want to make a difference in young people's lives, to support and encourage them to reach their full potential both socially, emotionally and academically.
Hello! My name is Laura and I am so excited to be joining the WGSP Team for 2020/2021! I have a 2:1 degree in business and previously worked as a project and test manager for a global imaging company. I have worked as a Teaching Assistant at a local village school for three years and have well and truly caught the teaching bug! I love coming home and telling my own children all the brave, brilliant and sometimes bonkers things the children have done at school each day! Being a mum of two has allowed me to view teaching from both a parent and teacher's point of view and is a career that I am delighted to become part of!
Hi, my name is Laura, I live in Gloucestershire with my Husband, our daughter, 2 Guinea pigs and hundreds of fish. I have been working in education for 8 years as a Teaching Partner, both In special needs and mainstream primary settings and loved each and every one of them. Alongside work, I have also recently completed my Child and Adolescent Mental Health undergraduate degree after studying for the past 3 years.
My daughter absolutely loves going on adventures and so you will usually find me outdoors, up a hill somewhere, possibly hunting for fairies or Gruffalo's. I spend most of my free time training for races with my running club or with my nose in a new book as I enjoy submerging myself in a new adventure. I started running after I had my daughter as a way to keep active and found that I enjoyed it so much that I have completed several half marathons over the past 4 years and even spend most winters running chilly county cross country races with my running club. I really enjoy travelling and have spent most of my 20's exploring hidden gems across South East Asia, Australia and New Zealand, experiencing a wide variety of cultures. My favourite place to relax is by the sea, listening to the waves as I find that it can be very calming. Finally, my favourite childhood book of all time is 'A necklace of raindrops' by Joan Aiken as it makes me think of far-away lands and I love the idea of owning my own magical necklace of raindrops, just like the main character.
My name is Amanda Mifsud. I was born and grew up in Gibraltar, a tiny British Colony in Southern Europe. I have a degree in Outdoor Adventure Education and I am working towards gaining my Level 3 qualification in Forest School. I strongly believe in using the natural world and environment around us to stimulate a child's interest to learn. I really enjoy working with children; encouraging them to do their best and to always have a positive growth mind-set. I am looking forward to studying more on how to have a strong positive influence on children's learning, and encouraging them to make new discoveries. I want to master how to design learning experiences to help each child grow at a rate that meets their individual needs.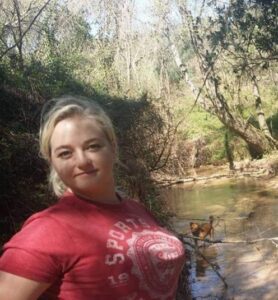 I really enjoy reading fantasy and science fiction books as well as participating in roll play games. These skills I have learnt from taking part in the theatre; either in musicals, plays and pantomime, which is one of my acting favourite roles. I believe these activities instil confidence, perseverance and empower children: all traits which I admire and hope to encourage in the children I work with. I believe if you want to succeed in any aspect of life you need hard work, commitment and teamwork when applicable. I intend to fully engage with every aspect of school life, both inter and extra curricula activities and be a full member of the schools team. I am looking forward to learning how to adapt and concentrate my skill set to provide children with a safe and happy learning environment, where they can reach their full potential.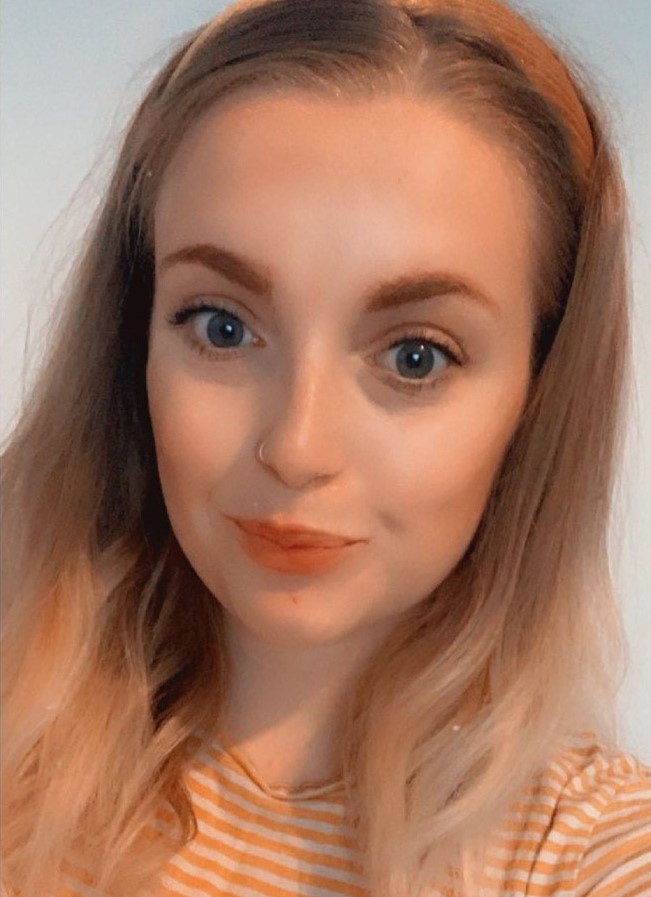 Hello, I'm Lucy. Up until now I have been completing my degree in Fine Art at the University of Gloucestershire. Afterwards, I went onto work as unqualified teaching assistant, I loved the job so much I started looking for a teaching assistant jobs in and around Gloucestershire. In the beginning of 2019, I found myself applying for a job with the Wye Forest Federation (WFF) as an Apprentice Teaching Assistant; since then I have not looked back and completed my course in July 2020. Through being at WFF, I have realised I would love to work as a teacher – working in small groups and different year groups allowed for me to explore my love for teaching; seeing the way young minds work and how they can learn from the others around them is amazing.
Throughout my time at WFF I have been keen to keep my arty side going, running several workshops during and after school for the children. I have also enjoyed producing and making artwork using epoxy resin and screen printing in the last year – this is my way of relaxing and taking some time for myself. My creative flair puts me at a great advantage as I can think of unique and different ways of learning. I want to be a teacher to make a difference to young children and people's lives and show them they can be successful in this world – I would take great pride in making a difference in today's society. I believe teaching is such a rewarding job and it is also extremely challenging – however, I am ready for the challenge!
Hi, I'm Kerri. After completing my degree and taking a few years out to focus upon improving my skills, I am now embarking on the final part of my journey to become a primary school teacher. Up until now I have worked in various roles including classroom assistant, reception teacher, SEND 1-1, deputy safeguarding lead, staff governor and room supervision in a nursery. This has provided me with extensive experience across all age groups as well as in being responsible for supporting staff. In addition to this, I have previously worked with children with multiple and profound special needs though placements and voluntary work.
Outside of school hours, I enjoy tutoring children focusing on their English and Maths skills and completing additional CPD such as Makaton training to enhance my practice in work. I also enjoy reading a range of literature and undertaking creative projects, for example embroidery and sewing. Becoming a primary school teacher has always been my end goal and I am excited about beginning my training to achieve this.